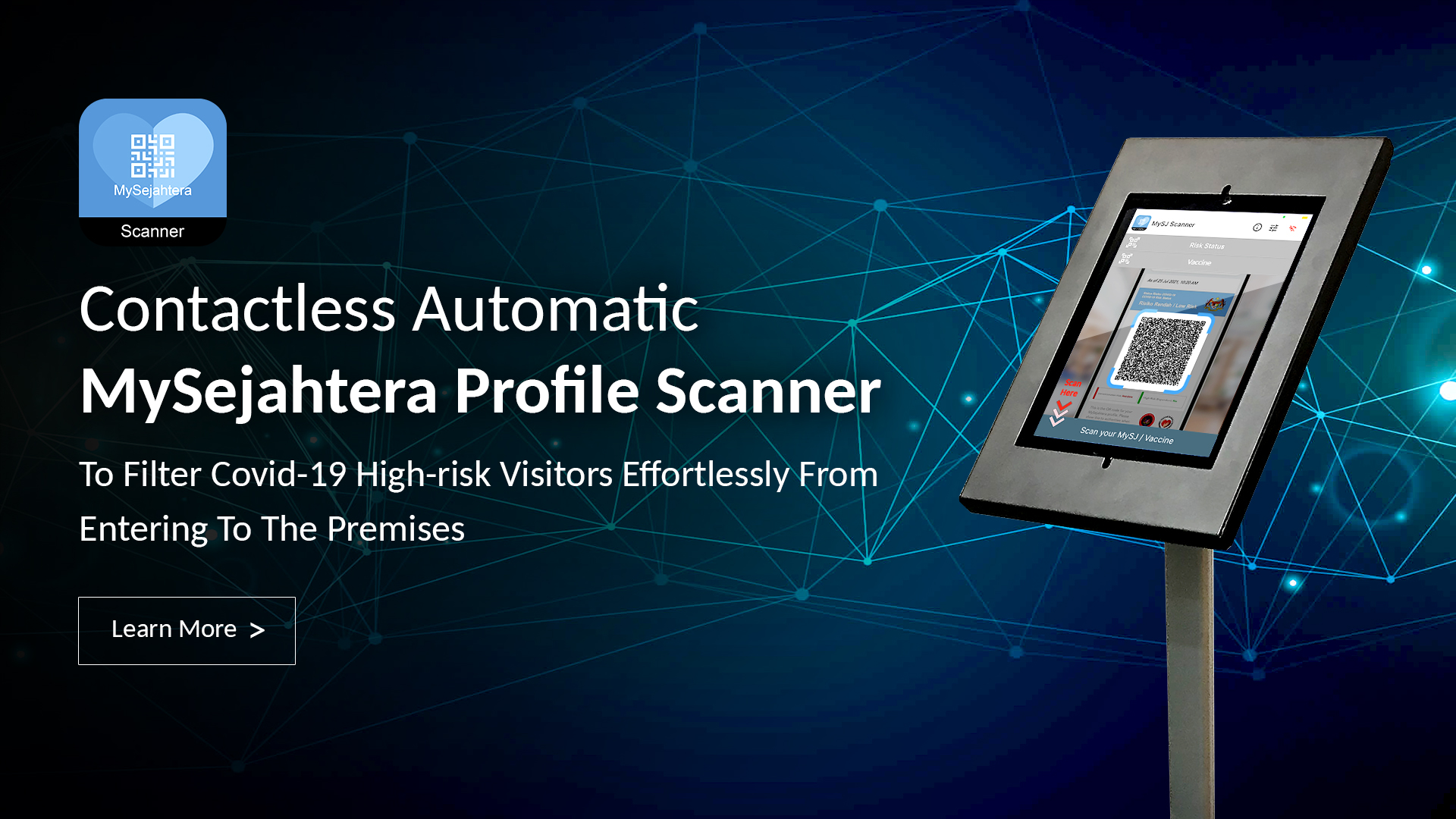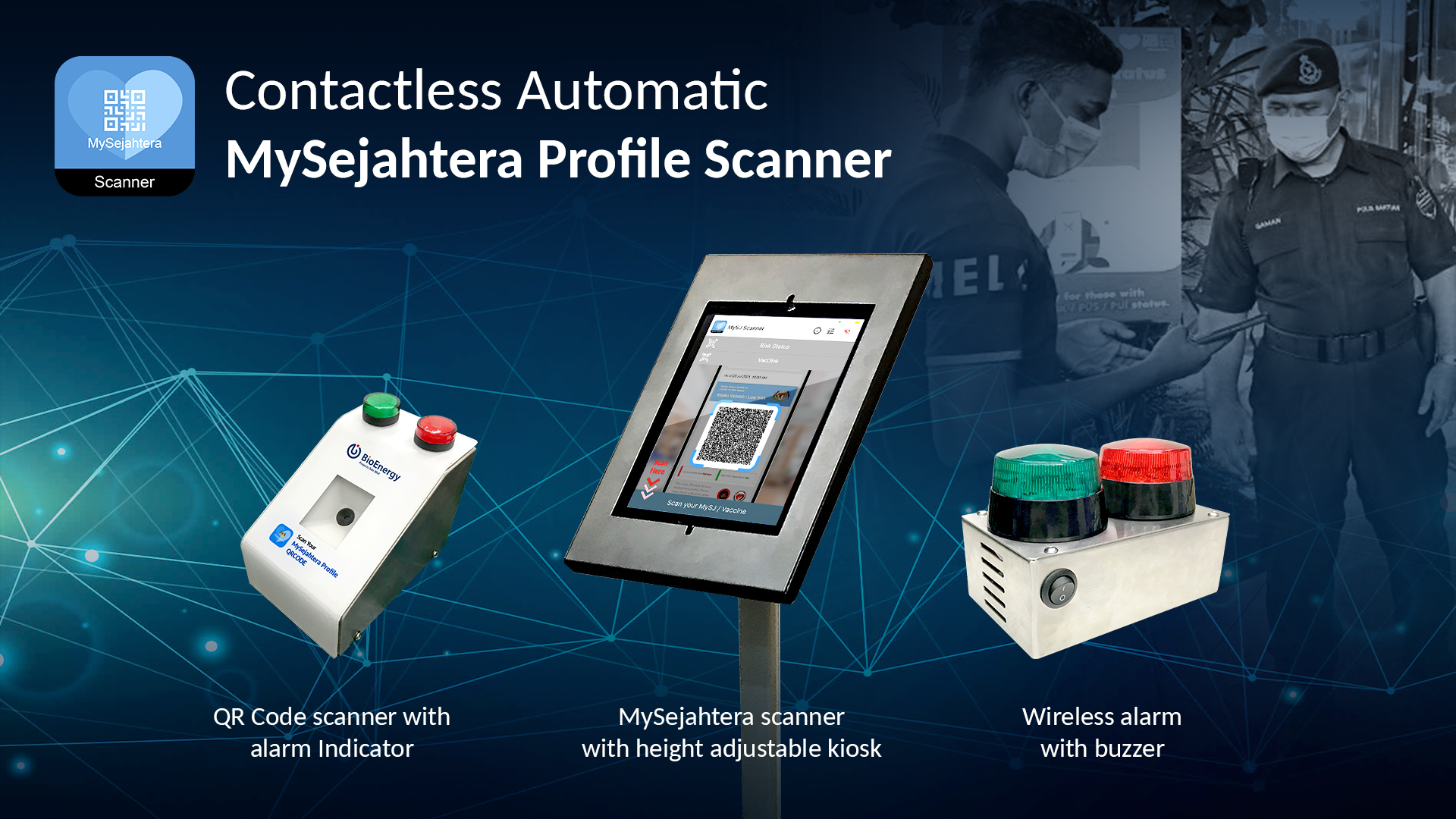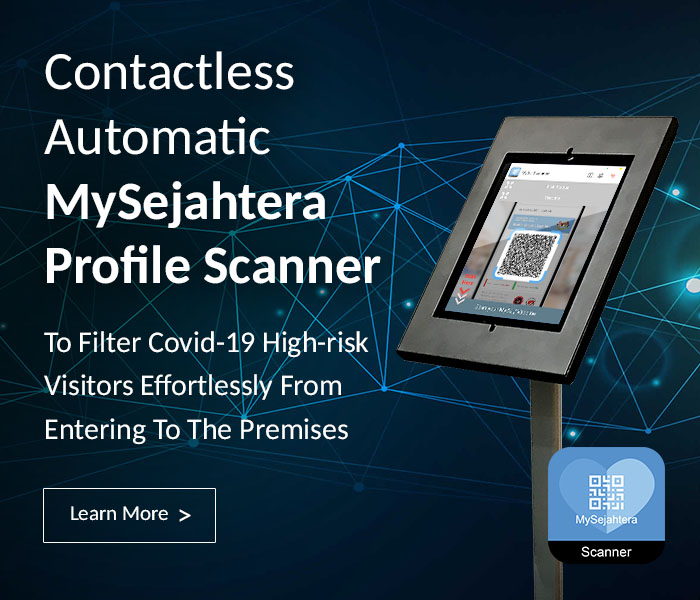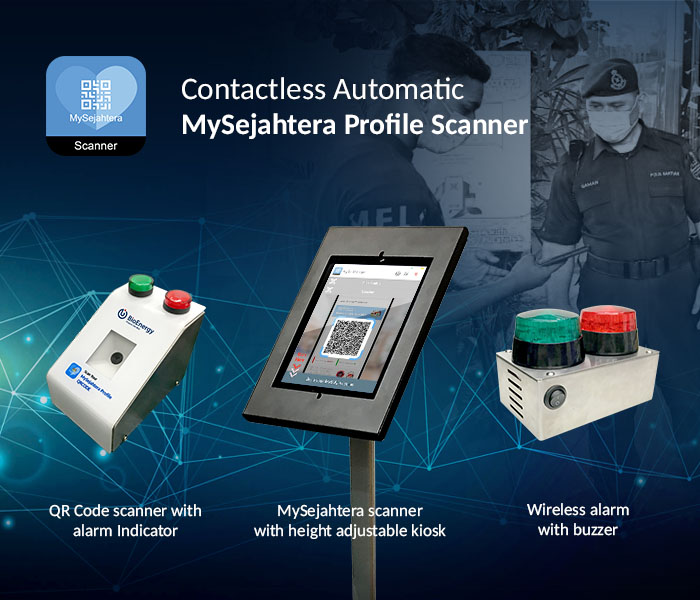 How You Filter And Prevent Covid-19 High-risk Visitors Effortlessly From Entering To The Premises
Checking visitor's MySejahtera profile status before entering the premises is now a new normal due to the pandemic of Covid-19. MySejahtera Profile Scanner is a solution to automatically scan and filter those high-risk MySejahtera profiles, only to allow low-risk visitors to walk in the premises. The solution gave a big hand to building management not only on reducing human resources and time allocation to do manual checking but also increased the environmental health and safety of the building.

Non contact status tracing for MySejahtera Covid-19 risk status. Social distancing adherence

Automatic identification of visitors risk status and alarm trigger

Vaccination dose verification

Multi status identification for future sop guidelines and changes

No manual checking needed and human error is eliminated
Stand Alone System Architecture
What you need is just an iPad with the MySejahtera Profile Scanner App and wireless alarm. Just place the MySejahtera Profile Scanner at the entrance for visitor to scan their profile before enter. When a high-risk visitor is detected, a visible and audible alarm will trigger.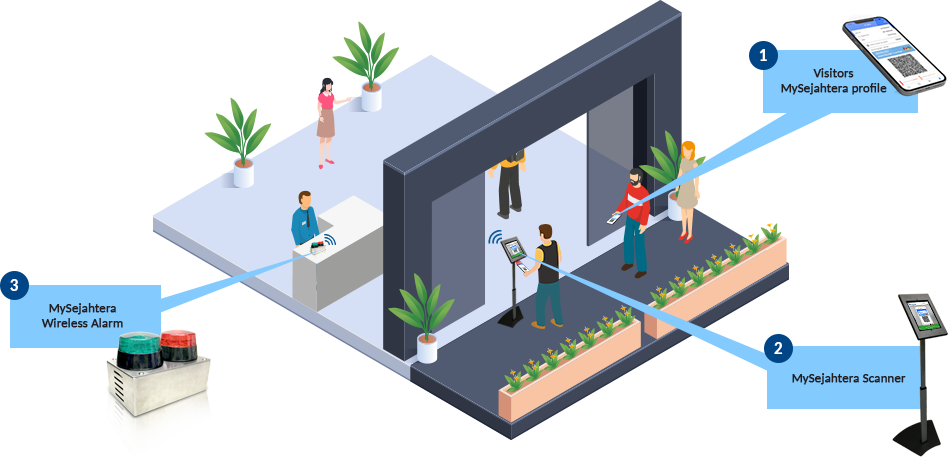 MySejahtera Profile Scanner with Turnstile Integration
The MySejahtera Profile Scanner could be integrated with the existing turnstile of the premise. Our industrial-grade QR code scanner with alarm indicator doing its responsibility to identify the risk status of visitor's MySejahtera profile and only open the turnstile for those who are low-risk to pass through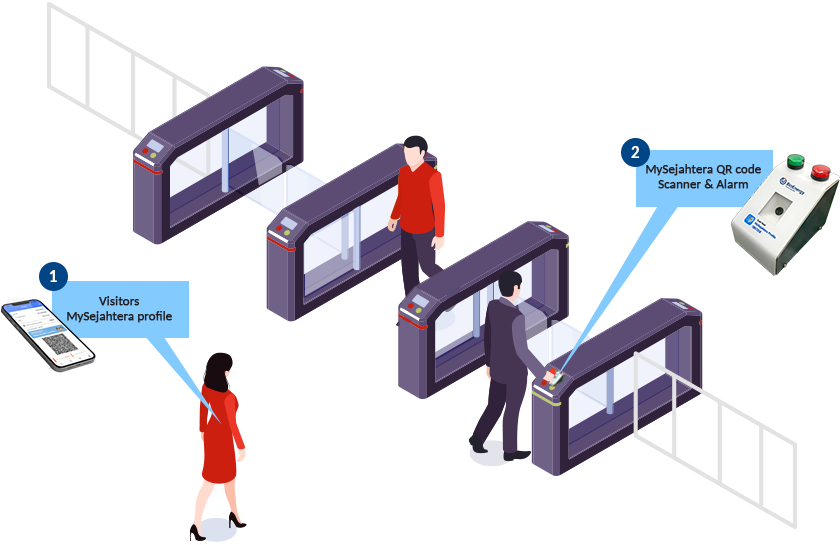 Scan
Scan updated MySejahtera profile at MySejahtera Scanner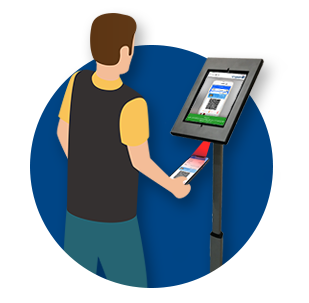 Vaccine Certificate Verification
Scan 2nd dose vaccine certificate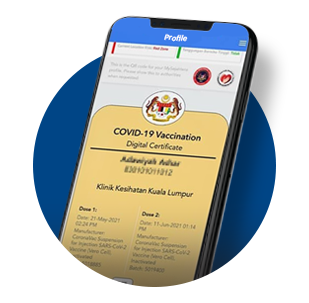 Passed
MySejahtera Scanner showed "Passed" if the visitor is low-risk and fully vaccinated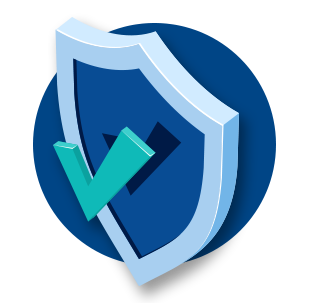 Check-in
MySejahtera Scanner prompt location QR code for visitor check-in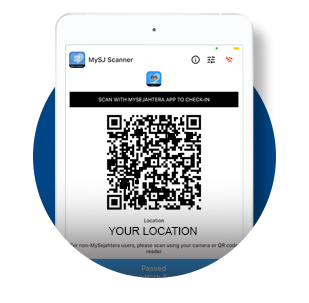 Scan
Scan updated MySejahtera profile at MySejahtera Scanner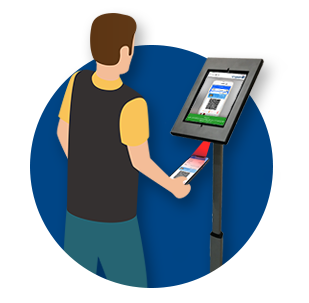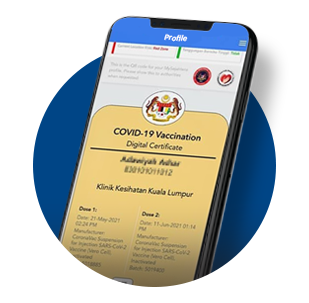 Vaccine Certificate Verification
Scan 2nd dose vaccine certificate

Passed
MySejahtera Scanner showed "Passed" if the visitor is low-risk and fully vaccinated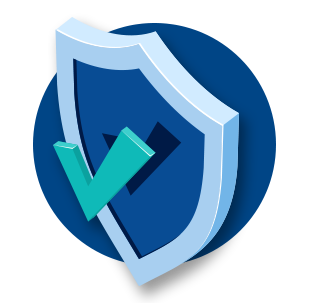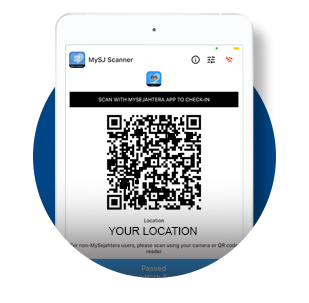 Check-in
MySejahtera Scanner prompt location QR code for visitor check-in