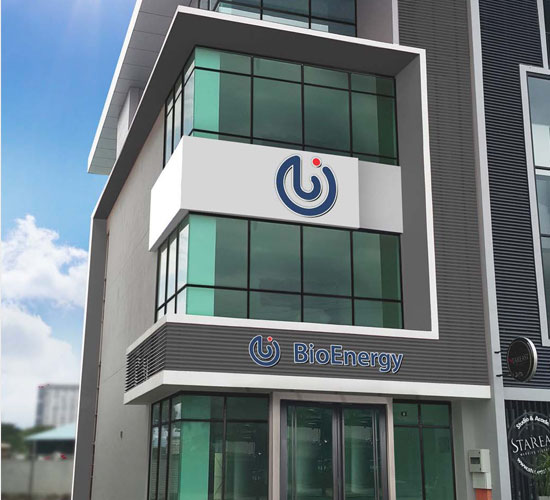 The Company Background of BioEnergy
About Us
BioEnergy Projects Sdn. Bhd. was established in 2006 to provide innovative and novel solutions in energy management, equipment integration, equipment monitoring and control, electric vehicles, and implementation of Smart Factory Industry 4.0. We are committed provide quality service and create value always, as to meet or exceed the expectations of our customers.
Our Quality Management System (QMS) aims to maintain and continually improve effectiveness and reliability. We will develop reproducible formulas and robust processes dedicated to innovation, responsibility, and accountability in our services and products.

Be Pioneers
We innovate and push for boundless creativity.

Teamwork
We work together as a team to acheive win-for-all-solutions.

Exceed Expectations
We understand our customer's need and always exceed expectations.

Collaboration
Together we are stronger ! We deliver sucess through share goals and mutual supports.

Continuously Improve
We commited to continuously imrpove and growth in our team members . We also encourage our employee to take responsibility in their self development.
Mission
The mission of the board of Bioenergy Projects Sdn Bhd is to achieve the mutual understanding with our customers to provide highest standard of tailored solutions. We always seek to meet and exceed customer's expectations through our continuously improvement.
Vision
Bioenergy stand as a pioneer company in Asia which provide cost effective and smarter intelligence solutions that help organizations transform into advance digitalize industry.
Our Commitment to Quality
Improve Effectiveness & Reliability
History
The History of BioEnergy
OUR HUMBLE BEGINNINGS
Bio-E Engineering was established to provide solutions and consultancy to major MNC companies in the Northern and Central regions of Malaysia.
GROWING UP
We have since diversified to become one of the leading tading company in Malaysia, actively marketing all major Japanese and Euro made Industrial Automation related products. Given the reputable track record of Bio-E Engineering, Bio-Energy Projects Sdn Bhd was born as a private limited company.
TRANSITION TO FULL SERVICE
Bio-Energy Projects now consists 3 division which comprises of projects/system integration, industrial automation parts trading and semiconductor parts and services solution.
INDUSTRY 4.0
Bio-Energy's internal software division is formed to focus on Industry 4.0 solutions. By turning to in-house team of software experts, we make hardware smarter than ever, enabling the Smart Factory revolution!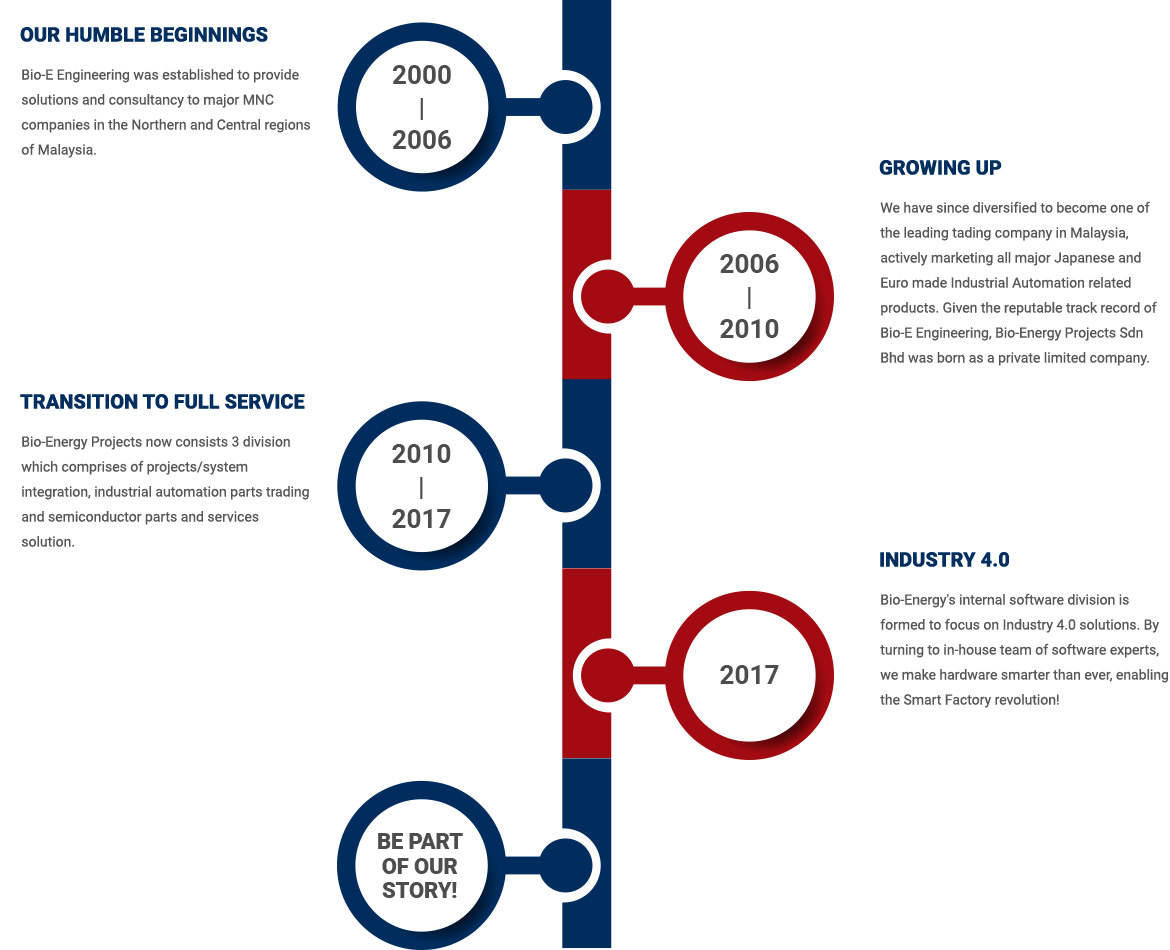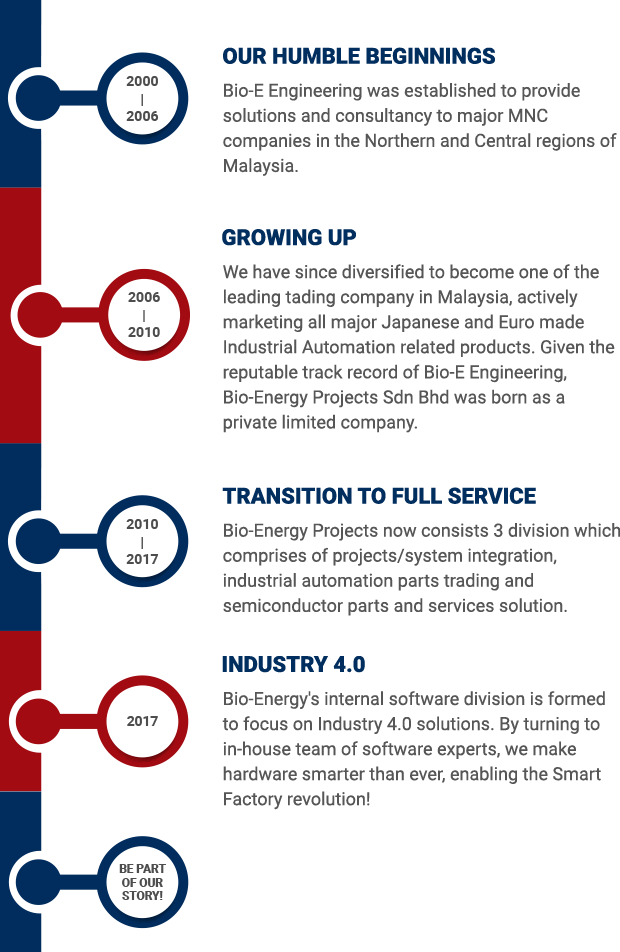 Certificate
The Certificate of BioEnergy

Co-creation Partnership with Advantech



Our highly interconnected smart solutions with Advantech form a solid basis for minimizing human error, reducing costs and maximizing productivity through this burgeoning era of the Industry 4.0 revolution as we move towards the aspiration of running autonomous Smart Factories.
Premium Partner
Who have we worked with
American Power Conversion
The American Power Conversion Corporation was started in a garage in 1981. Through years of innovation, APC have grown to be a flagship brand of Schneider ElectricTM, and the industry leader in physical Infrastructure and software solutions.
EMH Metering
EMH metering is one of the world's leading providers of digital systems for the acquisition. transmission, storage and distribution of energy measurement data.